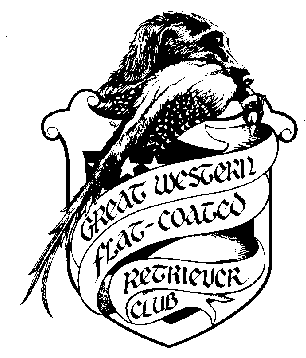 Home Page

Upcoming Club Events

GWFCRC Newsletter

Highlights of Past Events

Members on Line

Code of Ethics

How to Join Club

Links to Other Sites
retriever hunting test, hunt test, master national, master hunter, senior hunter, junior hunter, great western flat-coated retriever club, flat coated retriever, gwfcrc flat-coated retriever society of america fcrsa flatcoat flat coat flatty flats southern california akc breeders akc hunt test akc hunting test dog dogs frank holbert
t
The GWFCRC Annual Hunting Test
Member Master National Retriever Club
June 13th and 14th.
Prado Dog Training Area
Chino, CA
Watch this page for results and pictures of our annual AKC hunting test. Check out last years hunt test pictures too. This year we were forced to move out test date because of a conflict with the Flat-Coated Retriever National Specialty. We plan to return to the April date next year.


Richard Trotter, GWFCRC Hunt Test Secretary
4501 Colorado Street. Long Beach, CA. 90814
Phone/Fax (562) 439-8685
Entries Close: 6:00pm Monday June 8th.
The Judges*
Senior
Leigh Larsen
Gene Austin

Junior
Lorna Kolstad
Jesus Pantoja Jr.
* Pending AKC Approval
Click on Image below for link.

AKC Hunting Tests For Retrievers Regulations & Guidelines

The Draw (click one) Junior Senior Master

Who Qualified? (click one) Junior Senior Master

Pictures of the 1998 test ( 85 second build at 28.8 )

Article and photos of last years Hunting Test. (107 second build at 28.8)

More pictures from last years Hunting Test (83 secound build at 28.8)

A Handling Drill

Last Updated 09/24/98