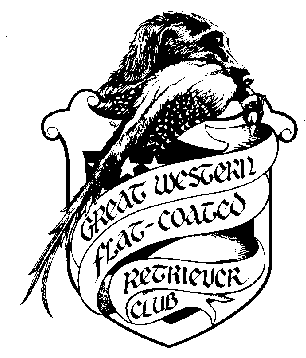 Home Page

Upcoming Club Events

Highlights of Past Events

Members on Line

Code of Ethics

How to Join Club

Links to Other Sites
flat-coated retriever flat coated retriever flatcoated retriever flats flatty great western flat-coated retriever club great western flat coated retriever club gwfcrc fcrsa flat-coated retriever society of america fcrsa flatcoat pictures flat coat pictures flatty flats dog show dog hunt tests hunting tests akc southern california akc breeders akc dog show conformation akc huntest photos akc hunting test pictures obedience agility canine dog pictures dogs frank holbert

Visitors since moving to this site on January 7, 1998

The Great Western Flat-Coated Retriever Club

The Flat-Coated Retriever was developed in England in the Early to mid-1800s as a gun dog. It has maintained its reputation as a versatile retriever over the years and there remains today little or no difference in temperament, intelligence and structure between the Flat-Coats entered in the various events that comprise the sport of dogs.
The Great Western Flat-Coated Retriever Club is made up of owners of much loved pets, persons interested in competing in various areas of the sport of dogs and of breeders of quality Flat- Coats. The membership has in common a love for the Flat- Coat breed and wishes to protect it from the follies of uninformed and uncontrolled breeding practices. (From the GWFCRC Code of Ethics)

The Great Western Flat-Coated Retriever Club (GWFCRC) is a specialty breed club serving the greater Southern California area. The club includes members in Central and Northern California, Arizona, Nevada, Oregon and Washington.

The GWFCRC is a regional affiliate of the Flat-Coated Retriever Society of America (FCRSA) which is the official National club for Flat-Coated Retrievers in the US. The FCRSA is a licensed member of the American Kennel Club (AKC For further information about the GWFCRC contact the Corresponding Secretary. For membership information and membership applications see the How to Join Club page.

Great Western Flat-Coated Retriever Club Officers for 1998


Server space provided by
Sterling & Omega Flat-Coated Retrievers
Last Updated 09/24/98