1999 FCRSA National Specialty
Friday May 14, 1999

BEST OF BREED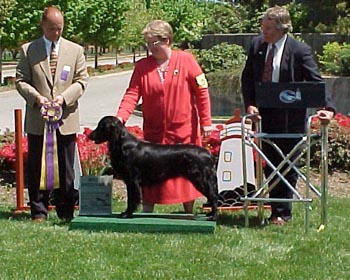 Ch. Grousemoor Wish Upon a Star JH, AX, NAJ
From the Veteran Bitch Class
BEST OF OPPOSITE SEX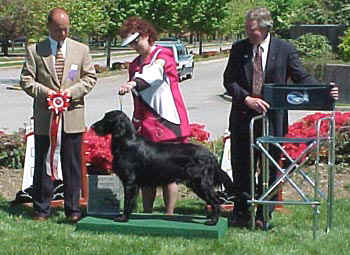 Ch. Athercroft Vieux Dieux
Best of Winners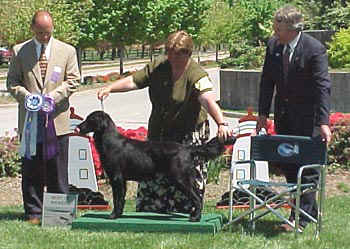 Twin Oaks Joyeux Noel
JAMS
Click on Thumbnails for larger image





BOS: Ch. Athercroft Vieux Dieux (Fippin, Turkelson)
BOW: Twin Oaks Joyeux Noel (Holsinger, Sharpe)
JAMs
Ch. Rockyhill's Ropin the Wynd (Hughes, Butler)
Ch. Flatford Zeus the Major God (Farwell, Rickert)
Ch. Quillquest Prime Contender, CGC (McClean)
Ch. Grousemoor Singin in the Rain (Szostak)
Ch. Wyreriver's Satchel Paige, CD, JH (Johnson)
Ch. Athercroft Field with a Kiss (Turkelson, Fippin, Lorentzen)
Ch. Gameskeeper's Black Hawk, JH (White)
Ch. Siloette's Shaded Tradition (Luck, Fippin)
Ch. Echoic Glad all Over (Mathis, McMillian)
*Ch* Rainbow's Autumn Classic (Evenson, Wallace)--the WD, who finished his Championship on Wed. with this win!!
Thanks to the following people for helping me with these results;
Jane Boraczek
Home

Wednesday

Thursday

Friday

Saturday

Sunday

Updated 05/18/99